Media Consoles in Toronto, ON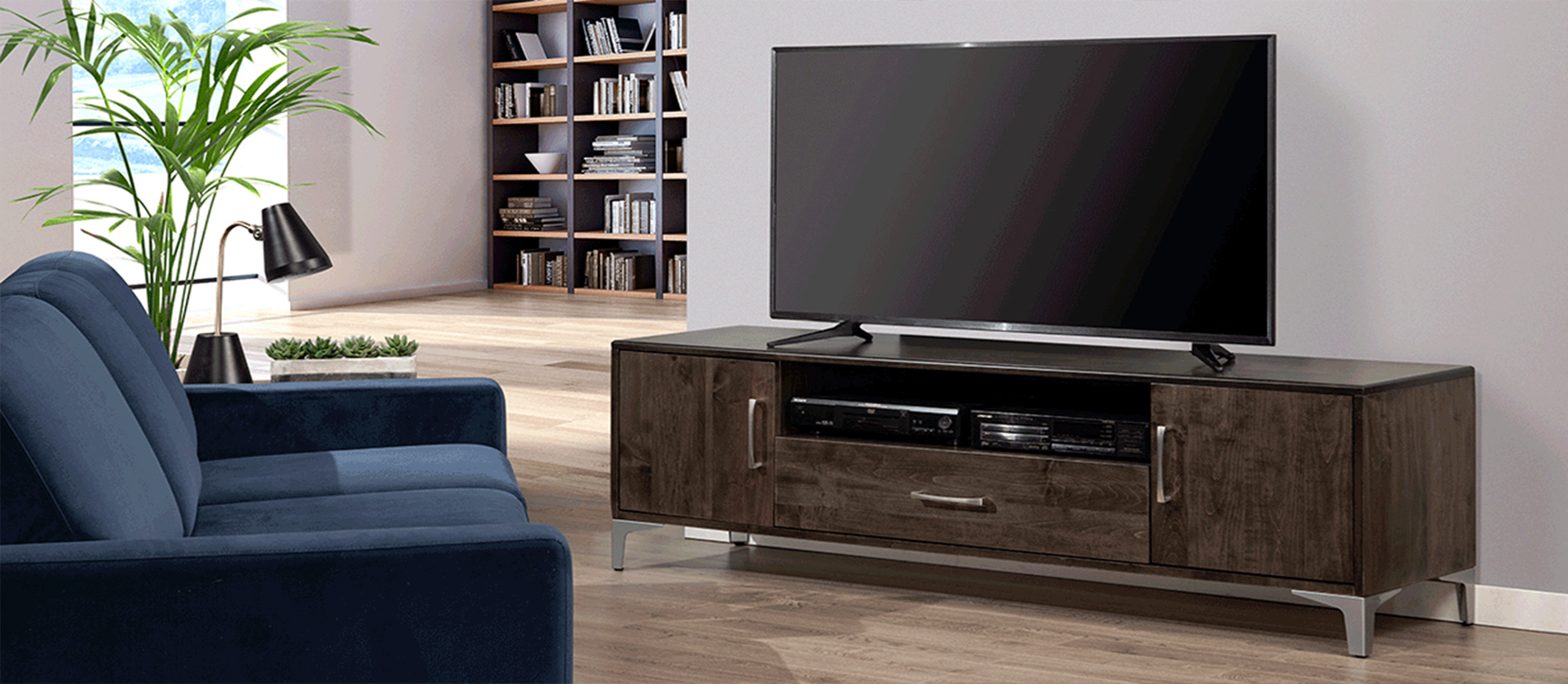 Media consoles are an essential piece of furniture in any modern living room or home entertainment setup. These versatile and functional pieces deliver an exceptional viewing experience and convenient storage space—and they come in different styles to suit your décor.
Whether you want a minimalist or contemporary design, we have furniture to match your preferences. Plus, we offer custom furniture to ensure you get precisely what you wish and coordinate all your furnishings well.
All of our sofa styles can be manufactured as a condo-sized sofa, loveseat, chair, custom sectional, chair and a half, or matching ottoman. Contact us today to order one of our media consoles in Toronto, ON!
Furnish Your Living Areas
No living room is complete without a media console, but your space also needs much more than that. Fortunately, Rawhide International has everything you need to furnish your dream home, from leather sofas to dining tables. Our team would happily help you select and customize pieces that match your new media console for a completely coordinated look.
When you shop with us, you get to select from a diverse array of wood types and stains. Some options include maple, cherry, and oak. With our vast range of stains, your furniture can complement virtually any hue in your home. Likewise, our sofas and other chairs can be upholstered in a wide range of leather styles. Contact us today to explore your custom furniture options.